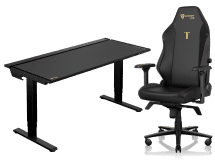 Exclusive chair + desk bundle discount
Additional RM350 OFF your total order when you purchase a chair and desk bundle.
Learn More
Our Top Picks
Complete your setup with the ultimate chair and desk duo, along with curated add-ons to take your setup to the next level.
Cyber Monday exclusive bundle deals
Save big on your dream setup.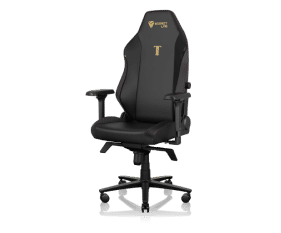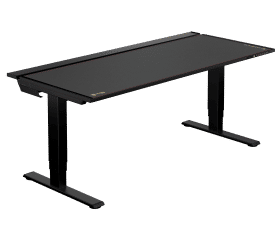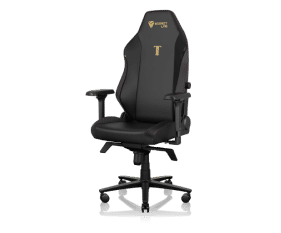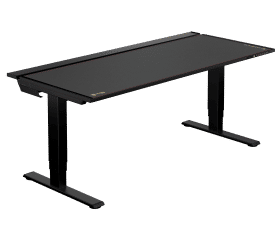 Additional RM350 off your total order when you purchase a chair and desk bundle.
Chair: choose from any Secretlab TITAN Evo.
Desk bundle: choose from any Secretlab MAGNUS desk bundles when you purchase a Secretlab MAGNUS Metal Desk or Secretlab MAGNUS Pro Metal Desk and MAGPAD™ Desk Mat together.
Discount will be applied at checkout.
Direct Pricing
Direct Pricing
Buying direct means you enjoy a price that excludes up to 25% in middlemen costs.
Free Shipping *
Free Shipping
Free shipping to West M'sia
Cyber Monday Exclusive Bundle Deals Terms and Conditions:
By participating in this promotion, you agree to be bound by these terms and conditions.
This promotion is only valid for orders placed on our website during the specified promotion period.
To qualify for this promotion, customers must purchase a bundle consisting of any Secretlab chair* along with a MAGNUS desk bundle**.

*Valid for all Secretlab TITAN Evo.
**Valid only when combining the Secretlab MAGNUS or Secretlab MAGNUS Pro with a Secretlab MAGPAD™ Desk Mat.


In the event of a partial return or cancellation of your bundle purchase, the exclusive bundle discount will be voided and a refund will be issued where the exclusive bundle discount value will be deducted from the full retail price of the returned product.
This promotion will run for a limited time only. Secretlab reserves the right to discontinue or extend the duration of this promotion at any time without prior notice.
This promotion cannot be redeemed in conjunction with any other voucher, offer, promotion or discount.
Secretlab's decision shall be final in the event of any dispute arising from this promotion.